How to Create Authentic E-Commerce Experience to Boost Loyalty and Sales?
Industry is shifting towards ecommerce with the increased use of portable devices like smart phones, tablets, laptops etc. Growth of ecommerce is fastest in retail industry, but as the growth is faster it has becomes extremely competitive market. Small ecommerce store or large players, every business needs sophistication of ecommerce strategies. And, other hand online shoppers are becomes increasingly savvy.
Small online shops are fighting with large players like Amazon, Walmart etc. and can win the race in a various segments with a unique product or memorable customer experience. Here we have discussed ways to improve online customer experience for shoppers by adding bit extra at perfect channel.
In ever advancing technology and competitive environment contact us to stay ahead of the competition.
Here are Few Ways to Create Authentic Ecommerce Experience of Your Online Store
Considering following ways you can create authentic experience to boost loyalty and sales of your online store even after development. Authentic ecommerce experience create customer experience that will have consumers buying from you – and coming back for more.
Focus on Navigation and Don't Forget About Responsive Web Design
Online shoppers are not going to spend hours on your website. Customers should able to navigate easily and quickly on ecommerce website. Focus on the navigation from the time of ecommerce website development by adding functionalities like auto-scroll and limit unnecessary click, this helps to avoid losing shoppers interest.
Although these days ecommerce mobile apps are more popular but if you are handling the ecommerce website don't forget about responsive website design. This helps you to reach in the hand of your shoppers. You can also read 10 reasons why responsive website design is important for detail understanding of mobile friendly website.
"Big" Content that Educates + Motivates
Use beautiful photography of your products on online store. One high quality visual content solve major problem and inspire online shoppers to buy from you. Specially when you are having competitive segment of ecommerce industry like clothes, electronics item etc. "BIG" and high quality visual representation motivates customers to buy from your store.
Curated Bundles and Collections
Help customers to save time by creating bundle of related products or products associated with the product customer intend to buy. Bundle of products and package of product collection on online shop gives perfect idea to a consumers what to buy and improves ecommerce experience. This works best when you are selling hobby items.
Eliminate checkout distractions
Check out should be clean and simple without any kind of distractions. One page checkout option is a one of the best option to eliminate checkout distractions. Once online shoppers start checkout process advertisements or anything that lead them click away from page should be removed.
Live Chat
Allow customers to real time chat with you as customer services is always vital for authentic ecommerce experience. Faster you reach to the customer in problem or concerns chance of leaving your ecommerce site are less. Live chat is easiest way to provide best customer experience and make yourself accessible for help.
Easy Search Options
Search options should be well organized so that customer can search products they want in less than desired time. Also, lead online shoppers with new and great products which was not in their mind with their searched product to improve ecommerce experience. Simple is good don't clutter search and tries to give fast results to customer needs.
Be Proactive About Getting Real Reviews from Real People
It builds trust when customers read third party recommendation contents like testimonials, reviews etc. Encourage shoppers to post review on neutral review websites this improves credibility and trust. What other say about you, always helps to improve authentic experience then what you say about your products. But you need close monitoring system to respond to reviews which are not positive.
Putting a Face to Your Brand
Putting original faces of actual peoples working to create you a brand with their great products, establish powerful and reassuring sense of confidence and help shopper to reduce fears that they may get scammed.
Consider Using Endorsements
Association with the large players, already providing space to sell your product and services builds credibility and you can take benefit from their marketing efforts too. Putting logo of the partners and suppliers from big brands is like endorsement to your product. Obviously third party endorsements are two-sided swords and both good and bad.
Encourage Social Engagement
Utilize power of social media share online coupons, attractive product photos, what other say about your product services etc. Greater number of people engaged on your social media page / profile builds authenticity of your product and gives rich ecommerce experience.
Building authenticity of ecommerce experience can also be done via providing a FAQs page, great photos, guided discovery, great product photos and boosting PR. These methods can help to create authentic ecommerce experience and boost loyalty and sales.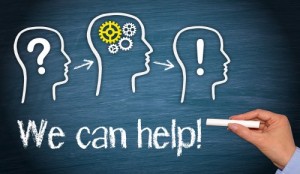 Data Cross Solution is having year of experience in creating authentic ecommerce experience to list of satisfied clients across the globe. We advise to start with the easier and later drive towards more time and money consuming ones. If you have doubts Contact us, we can help to create authentic experience from development phase and increase loyalty and sales.