We live in a digital age where anything to everything is controlled by mobile phones. Name any task and there is a corresponding mobile app to accomplish the same. Dependency on mobile phones has given rise to an entirely new filed of mobile app development and most mobile app business start with the question how to estimate the mobile app development cost. As a result, the number of mobile app development company is rising at an unprecedented rate.
This craze for mobility is not unknown to entrepreneurs who see potential in expanding their business and getting more customers by releasing an official mobile app. However, what makes them hesitate a little before taking such an action is mobile app development cost. Estimating the cost of mobile app development help you in determining ROI on your mobile app development investment.
Feel free to contact our experts, if you have any additional query about mobile app development cost. In this blog, we shall discuss key factors that contribute to overall mobile app development cost. This will give you an exact idea of total cost for mobile app development project:
Type of App: Complexity
Mobile apps can be simple, complex, feature-rich, fully functional or just information based. The first factor that majorly influences the app development cost is its nature. Simple ones are cheaper when compared to complex apps.
Back-end Server Requirement
Mobile apps that need support from back-end server are costlier. Even those with integrated APIs are considered to be high on budget. Those with limited budget should go for standalone apps that are complete in itself, requiring no additional support.
Single Platform App or Hybrid
Mobile app that you wish to build would be running on single or multiple platforms? Building for a dedicated platform would be cheaper than going for hybrid app development. Thus, if your target audience is restricted to using one platform, you can save some money by creating an mobile app that is dedicated to a single platform.
Who is your Development Partner?
Are you planning to handover this project to a reputed mobile app development company or some freelance developers? While the option of selecting mobile app development company is a safe choice, it will be heavy on pockets at first sight but large teams, lots of experience, and a big brand guarantee are major benefits of selecting mobile app development company like Data Cross Solution for your app development project.
The second one is a cost-saving option wherein fewer people are involved in the project but in this option, there is no guarantee of quality and reliability. Also, single mobile app developer working as freelancer might not be able to execute an entire high level app development.
Whom to choose as your mobile application development partner completely depends on your expectation from the app and how high-end you wish to develop it.
Updates and Maintenance Cost
Most entrepreneurs forget to include this cost while setting the budget. After its deployment to the App Store, the mobile app needs to be updated as per user's feedback or for possible bugs that are recognized post app's launch.
Other Basic Factors that Affects Mobile App Development Cost
Functionalities like In-app purchasing, web services, game center, share capabilities, SDKs like chart-boost, third party integration influence the mobile app development cost.
Project Scope and schedule is another factor that affects mobile application development budget.
Rigorous quality control, testing and debugging affect cost of mobile application development but it is must for every mobile app before submitting to the app store.
When it comes to mobile app development, the app design is as vital as functionality of mobile app and mobile app design is average or high-end varies the mobile app development cost.
Typical Mobile App Development Cost
Every business requires mobile application and needs of every business is different. Brand awareness, educating clients, driving traffic or simply simplify revenue growth are the few reasons for mobile app development.
Because of diversified variations for building mobile applications cost of mobile app development varies and falls in rage between USD2500 to USD500,000 or more. It is obvious that enterprise mobile apps costs more than simple mobile applications with less complexity. To save high expense on mobile app development startups to large enterprise lever big firms outsource mobile app development which is more comfortable, cheaper and less time consuming.
Finally…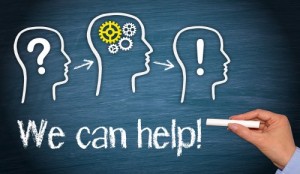 When all such factors are considered and expenditure of each aspect is calculated, you may come to a precise mobile app development cost that would be incurred in mobile app development project. It is wise to set aside a fixed budget so that you know which options to choose during the tenure of development cycle. Good luck with your mobile app project! Our experts are always here to help you, Contact us with your idea and we will convert it to high performing mobile app.