Custom Application Development
Custom application development empower company with the better software solution with competitive advantage and facilitates to build and manage business on finger-tips. Packaged application may not suitable for all your business needs and therefore your need a custom software development company to develop software solution which is flexible, scalable and affordable.
Custom application development helps to build software solutions that allows business to become more scalable and dynamic. Increased productivity, several competitive advantages and faster reaction time speed up the growth of business and this can be achieved by custom application development. These are the main reasons custom application development services are more preferable.
Contact us to get more information about custom application development.
How to Make Custom Application Development Fast and Cost Effective?
This is a big challenge for custom application development company to build a software application that meet and satisfy all the business requirements as these days every size of company understand the importance of custom application development over the canned software applications.
Aspects that Help to Develop Custom Application Fast and Within Clients Mean
Speed up the custom application development by using cloud.
Add missing features to software application but remove extra unwanted features from software application to reduce time and cost.
Review and revise process of custom application development time by time to ensure error free software application.
Company should focus on non-working application development projects and dedicate software developers to another project working fine with short deadline.
Reduce the cost by using open source application development platforms like PHP as and when possible. PHP application development can reduce cost as .Net application development with maximization of custom features.
Think on usability before designing custom applications. This help to reduce revision on later stage and decrease time.
Dedicate expert resources with skills to identify problems and think of effective solutions, this helps in fast development and deployment of custom applications.
This all things are followed by proficient and trusted custom application development company like Data Cross Solution.Years of experience and list of satisfied clients help us to become one of the most trusted custom application development services provider. Our expertise includes custom application, enterprise mobility, Web, ecommerce, .Net, Java, PHP, BizTalk server, SQL Server, MySQL, Open Source, SharePoint, BI and Mobile.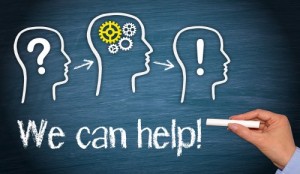 We provide custom application development services to cater clients across the industries and different size of businesses. We serve small business, startups, SMEs to large enterprise level corporate houses. We build mutual business relationship with respect and benefit that create win-win situation for both. Contact us to get a free estimate.