Vital Tips on How to Hire a Good Web Design Agency?
A good Web Design Agency should be the first though in your mind when you decide to have an attractive website for your business. Making a website is not an expense, but an investment. You can expand your business with amazing speed when you have flawless website that users love to reach out to.
Here are few tips that can help you to find a reliable agency to cater your requirements with perfection.
Find an agency which has no obsession about trends:
When it comes to website design, the trend plays only small role. The design should be made considering the long term goals. The website design adds value to the business and to maintain the certain reputation, you need to have a design in accordance with your industry, products, services, number of other things.
An experienced web design company understands that trendy design is a help for making a buzz, there is no surety that you get positive response. Trends change in every six month and that makes you spend money now and then to keep your website updated with latest trend.
The goal should be to have effective and contemporary website design that has sensitive design, classy aesthetics and user-friendliness. Such website has capabilities of attracting users on its own.
A lethal combination of copy and design:
Words once written they have life of their own. A helpful information with flawless use of language can create magic and when you also have the amazing visual aesthetics, you can create perfection. The design enhances the importance of written words.
Businesses have changed and owners have inclined towards using their as a virtual headquarter. It is not necessary that every user is your customers. The visitors can be those who care looking for partnership with you and also media professionals. Considering all these factors, the design and copy should be created. So it is important to hire an agency which is capable of giving you services of Web Design considering these elements.
Never compromise with the Responsive web design:
Agencies that offer services of Web Design and Development has to be capable of giving you perfectly responsive design. The websites requires to work flawlessly on all devices. The design should be compatible with different browsers, different screen size, and different devices.
As the mobile is the most popular device for all purposes, the significance of having a responsive website is also a priority requirement.
A good agency can give you valuable suggestions on choosing CMS:
CMS enables you to manage the content on your website and this include non-technical person too. A content management system keeps all website assets in proper order so it becomes easier for a non-technical person to manage it. CMS like Drupal, WordPress, Magento and Joomla are increasingly popular. The selection of the CMS has lot to do with your industry, business type and so forth. An experienced agency knows what works best for your need.
Ownership Rights:
The website is your intellectual property. Once the website has gone live, you have to have all the rights. It is important to choose a Web Development Company that drop all their rights one the website is active. It should be in the contract before you start working with an agency.
Conclusion on Things to Know Before Hiring a Professional Web Design Agency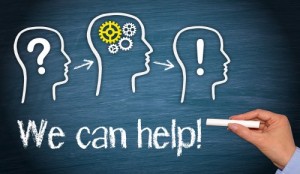 Seasoned web design agency like Data Cross Solution with list of satisfied clients always take care of the things while they are offering their services to clients and fulfil every point we have discussed here. Contact us to discuss about web design agency roles and responsibilities and get best solution for your exact needs.