What Does it Cost to Develop Mobile App?
Mobile apps are the necessary part of life these days. Ratio of AppSavvy peoples are continuously increasing and so the industry of mobile app development and requirement of quality mobile app development services. People downloads basic free mobile apps in large numbers and may be this is reason for every entrepreneur either running small business or handling enterprise level company, it becomes necessary to have a mobile app to reach customers and increase sales.
Mobile apps are becoming game changer marketing tool to drive revenue to the business. But every second businessman think what will be the cost to develop mobile app and from where to start mobile app development? Which company can develop successful and long standing mobile apps? These are valid questions in this crowded mobile app development field and most frequent question is "How much does it cost to develop a mobile app?"
Basic answer of how much does mobile app development cost can be answered with the following:
Mobile app development cost is completely based on the features, complexity, platforms etc.
Mobile apps with the back-end server, fall in higher costing range
Very simple mobile app development starts around USD800 to USD1000
Many mobile app development costs reaches in six figures but can push up over USD1,000,000
Mobile app development cost is also based on who builds it (high end agency or inexperienced resources)
Factors that Influence Mobile Apps Development Cost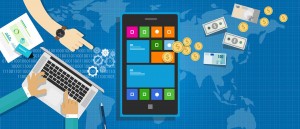 There is a significant difference between hiring a freelance and the professional mobile app development company like Data Cross Solution. Stand alone mobile apps development cost and cost of mobile apps that needs back end server or API integration is drastically different. Reasons for high variation in development cost can be defined in three primary factors Scope, Location and Platform.
Scope
There are several types of mobile apps are available in the market. Some of them are with basic table functionality, some are with database driven custom functionality, completely dynamic mobile apps and few mobile apps are in form of games. Other types of mobile apps development include enhancement or modification of the device firmware or hardware, custom utilities and other completely unique mobile apps.
Scope of the mobile app development can be decided on how much content you have and what kind of control you want for entire process. Every type of mobile apps required different efforts and based on the calculation of efforts and resources mobile apps development cost varies. If hire mobile developer as dedicated resource then company can provide you bit more discount on mobile app development cost.
Location:
There are several portals available for hiring dedicated mobile developer on freelance basis and their cost for developing mobile apps is significantly low but problem with them is reliability and quality of mobile development. On the other hand there is the reliable mobile app development company like Data Cross Solution can give you best quality mobile app development with flexible pricing options.
Hourly charges, on project basis, full time hiring of mobile app developer, part time hiring of mobile app developer are the pricing options to select. To keep your mobile app development cost low, outsourcing mobile app development in India also helps. The development centers in India have skills for all kind of mobile app development platforms.
Platforms:
Don't get confused with which platform is required to create your mobile app. You clear intension from the beginning for platforms help you to reduce mobile app development time and result is saving of cost. So choose wisely from popular mobile OS like iOS, Andorid or Windows.
If you have hired high end agency they will help you and guide you in app development and also with the selection of the platform. Complex iOS app development costs you more while Android mobile app development and Windows mobile app development costs you less comparatively.
Conclusion: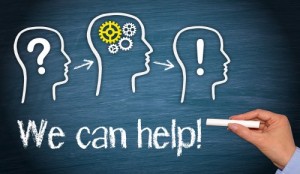 There are several mobile app development firms are available to provide best possible solutions for you. Data Cross Solution is kind of mobile app development services providing company that gives you perfect idea of cost with highest possible features and control. Our reliable mobile app development services helps to get best quality mobile apps. Our year of experience with list of satisfied clients says that think less about cost and work on strategy which maximize ROI is a key factor. Even if your mobile app sits in the store for a year with light marketing efforts and focus on analytics, it can easily earn your mobile app development cost. Contact us to get free estimation.