Be the First to Know about New Services, Features, News and More, From Soup to Nuts.
Be the First to Know From Soup to Nuts
Hello and Welcome to the new Data Cross Solution (DCS) blog. Here in the blog you all will find the latest and greatest news on everything about Data Cross Solution (DCS) from cool insights, technology and DCS culture to interview with the clients and employees. (Yes, there are wildly interesting people running around here starting with me of course). We will try to make this blog a more interesting to read than your refrigerator's user manual.
Who we are:
Data Cross Solution (DCS) is an information technology company serving enhanced E-Commerce solutions, web design and development services, software development, mobile app development and Digital Marketing to clients in 100+ country and 6 continents. DCS is globally recognized for delivering business value through strategic engagement, agile and fast delivery models and commitment to sustainability by enabling cost optimization and standardization.
Brand DCS: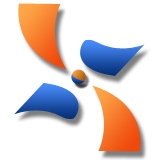 Orange: Vision, Determination, Creativity, Success, Social, Optimistic, Enthusiasm, Encouragement, Change, Happiness, Balance, Expression and Fascination
Blue: Sky, sea, Nature, Depth, Trust, Loyalty, Sincerity, Wisdom, Confidence, Stability, Intelligence, Intuition, Imagination, Inspiration and Sensitivity
Thoughts to Achieve the Excellence: Dynamic and Vibrant, Innovative, Large and Diversified
Why would someone come to this blog, what you are looking for?
In effort to make this blog more interesting Data Cross Solution (DCS) will post Multi media and Visuals, How-to's and Tips, Technology Aspects, Recent Presentation, Webinar, eBook or White papers, Research, Thought Leadership, DCS Culture to inspire your feedback, comments, appreciations for DCS.
Raise Your Voice:
So bookmark this blog, email to friend / colleague or add our feed, and let's pump up the volume on news at Data Cross Solution (DCS). And of course, we would love to get your feedback on DCS services, website, blog and what you want to see discussed and showcased in the future.