Mobilegeddon is coming on April 21st, is your website mobile friendly? Google – one of the largest search engines expect mobile friendly website design now onwards!
Mobile is one of the vital tools to get information, marketing, to sell or buy products or services etc. It is just not a digital hub but it is a most user friendly bridge between customer and business, and transforms entire strategy of every website owners and online store owners.
Now, after several indications for mobile friendly website design, finally in order to provide relevant and timely search results, Goggle's mobile friendly website design update dubbed as "Mobilegeddon" by the search industry is now upon us.
Scope of Mobilegeddon: Mobile Friendly Website Design Update by Google
21st April 2015 onwards Goggle will "expanding use of mobile-friendliness as a ranking signal. This change will affect mobile searches in all languages worldwide and will have a significant impact in search results. Consequently, users will find it easier to get relevant, high quality search results that are optimized for their devices."
Website owners and Online Store owners yet not invested for mobile friendly website design hopefully this will inspire them to convert their existing website and store in mobile friendly website and store. This may be final call or last chance for them to get more success. And Website owners and online store owners who are already having mobile friendly website design should take steps to mitigate any potential negative impacts of this update for mobile friendliness and fine tune their website.
The Trend toward Mobile Search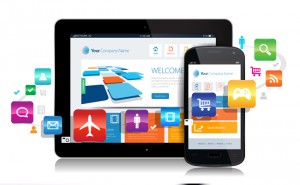 Year by year trend to search on mobile and use of mobile is increasing and in recent time it drastically higher. So this is necessary for Google to focus on providing relevant and timely results with quality experience to this huge traffic.
Google already introduced "Mobile friendly" tag on result page to differentiate mobile friendly website design and non-mobile ready website or store. As Google says this update may impact high on website and online store.
Don't Get Caught in the Aftermath
Check your website today and don't get caught in the aftermath of mobile friendly website design update dubbed as "Mobilegeddon" Google provided useful information to build a mobile friendly website or store but take steps sooner than later and complete all necessary changes before algorithm update takes place on 21st April 2015.
There are two options for mobile friendly websites or stores and both have their pros and corns.
First is to create mobile version of your website, this means mobile version of the website is completely separate than existing website and displayed when mobile users access your website.
Pros
Customize Experience for Mobile Users
Most Mobile Friendly Version of Website
Easier to Design
Cons
Recurring and Double Maintenance
Higher Cost of Updating Contents Two Times
May need to be reworked to meet future browsers
And second is to create responsive website or store, this means you don't need to design and develop separate mobile friendly website or store but theme of existing website configured to display as per the device requirements with maximum effects.
Pros
Highly Flexible
Affordable and Cheaper Mobile Friendly Solution
No need to Maintain Two Website or Store
Cons
May Cost Higher Some Time to Create Website or Store
Properly not Converted means Loss of Traffic and business
4 Easy Ways to Prepare for Mobilegeddon 2015
Yet Google not revealed specifics of Mobilegeddon 2015 so now website owners and online store owners not have enough idea what things are required. But what we can do is to make our pages as per the standards of Google's "Mobile Friendly" label requirements and offer mobile rich search visibility experience.
Here are 4 easy ways to make sure you are prepared for Google's Mobile Update:
Make Sure You Have a Functional Mobile Experience
If website owners and online store owners have completely functional with great user experience and stunning look and feel desktop enabled website or store that does not mean that this will be automatically compatible with tablet or mobile devices. For that we need to create mobile website or responsive website that gives superior experience to end users.
Nothing worse than customer clicks on the website in mobile and not gets satisfactory results and ran away from your business. This is a reason "Why Responsive Web Design is Important".
Test Your Website or Store
Google and many other tools facilitate us to check mobile friendliness of website. Yet Google not described anything on if these standards will change after 21st April 2015 or not but it will be good to face Mobile Update Hits with mobile optimized website as per basic standard requirements and get "Mobile Friendly" screen shot of website.
Understand Consumer Behavior
Searches done on tablet or mobile devices are different than desktop, on mobile usually searches are to get fast answers like contact information, location etc. So the keywords you are targeting and information you are giving on the website or store may be different for all desktop, tablet and mobile devices.
Data Cross Solution can get your website or online store 100% mobile ready and responsive in as little as 14 days. Contact us.

If your website is not mobile friendly, you may lose your mobile search rankings and up to 60% of total visitor traffic. It will directly hit your business adversely. Be prepared. Don't put your mobile search traffic at risk. If you are not developer, get your mobile friendly website today with Data Cross Solution. Just, get in touch with us to know more about how our mobile friendly website design and development services can help your website and free consultation.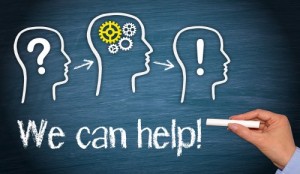 Time is short and I encourage you to check your website now and start taking steps about what needs to be done for avoiding penalization by mobile friendly website design update. Else, April 21st may be dramatic for you.
Even though your website is not affected on 21st April 2015 these tips will help you to prepare your website and online store for future.