Are you building an ecommerce website? Are you looking for professional ecommerce developer to build ecommerce website? A well executed custom ecommerce website is your brand identity and source of revenue. Thus, you require technical knowledge but if you don't have enough technical knowledge or absolutely new towards technology then it will be difficult to hire ecommerce developer most suitable to your needs. Hey, don't worry we are always here to help so don't afraid you are not alone.
We have compiled set of questions for beginner or person with limited technology knowledge to hire ecommerce developer for satisfying all the requirements of building an ecommerce website. Answers to these questions ensure maximum ROI on spending of your time and cost.
Which ecommerce software platform do you build website with?
Selecting right ecommerce software for your websites requires extensive research before you start process of hiring. Usually selection of ecommerce software depends on powerfulness, intuitiveness and easiness to manage as it will be most beneficial to you for day to day activities.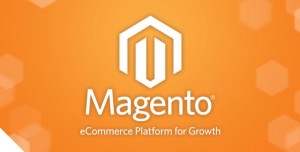 One thing is most recommended; don't select expensive ecommerce software. Magento is one of the most popular and widely used ecommerce platforms with both free and paid editions and support of several thousand extensions. Right ecommerce platform allow ecommerce developer you hire to completely customize your website as per your requirements. You can go for professional Magento development services.
What experience ecommerce developer has in building online store?
Always ask for real ecommerce website examples and never trapped in tech jargon of developer. Give ecommerce developers basic idea about what features you are looking for and what are your expectations as ecommerce websites. Share few samples of online store you liked but scan the entire sample websites range developer share and go through user experience, features design etc.
What are the standard terms of contract with ecommerce developer?
Once you are satisfied with the work developer done and platform written agreement is a preferred way. Below are few things to include in agreement of developing ecommerce website.
Fees and Payment Terms: Depend on work requirement hire ecommerce developer means on hourly pricing, dedicated full time ecommerce developer, part time developer or project based pricing.
Additional Fees: Understand exactly what is included in the price and what is not included. Some prices like website hosting, SSL certificate, additional features, themes and backup solutions.
Deadlines: Set milestones for development and end date of project considering different elements of the project.
Include All Expectations: Include everything that is discussed to be delivered as final website between you and ecommerce developer you are going to hire.
Post Development: How much hours, days, months free support ecommerce developer will provide and what are the pricing for paid support after completing the website. And most importantly how fast you will get assistance from developer is must consideration.
How will you and ecommerce developer communicate?
Seamless and hassle free communication is important during entire ecommerce website development. Several popular ways like Skype, E-Mail, Phone, Google Hangouts etc are used commonly for communication.
What kind of special features ecommerce developers add in your ecommerce website?
A bit technical but required as it will clear you and developer both about how much work is going to be done. Some typical questions are:
Are you using an custom ecommerce website theme or existing theme
What are the basic feature ecommece platforms is providing
How many features of website you are going to build from scratch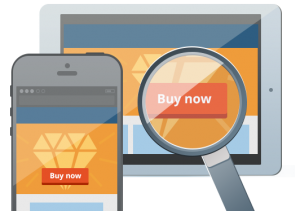 Will you get mobile friendly ecommerce website?
Recent day's mobile friendly ecommerce website is necessary as it helps in providing seamless shopping experience. You can check article 10 Reasons Why Responsive Web Design Is Important,  to understand importance of mobile friendly ecommerce website.
How eCommerce developers make it easy for you to edit and manage online store?
Once ecommerce websites is running properly you need to update product details, contents, photo, banners etc. sometimes you want to add / remove features from online store ask developer to ensure headache free process every time.
What SEO basics eCommerce developer will integrate?
Ask developer to implement best SEO practice and make it easy for you to update as and when SEO strategy changed. SEO is important as it will help you to maximize ROI and increase reach to more customers.
How eCommerce developer will help in tracking key performance indicators?
Understand from developer that how you will able to measure success of your online store other that revenue parameters. What are your key performance indicators? How you can do analysis of sales, purchase etc.
How eCommerce developer will run tests?
Sometimes ecommerce website looks beautiful but many features not working and these results in loss of customers. So ask developer to test your online shop with best practices and check shopping experience yourself also.
Now, you are ready to hire dedicated eCommerce developer to build ecommerce websites.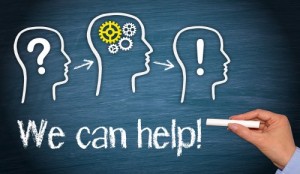 We know that there are hundreds of online store development companies in the market but if you are looking for powerful, user friendly, mobile friendly, SEO friendly and completely customizable ecommerce solution, Data Cross Solution (DCS) is the answer. We are having years of experience as an ecommerce development company and list of satisfied clients.
Need some help or looking for ecommerce developer? You can contact us any time.